Master Saddle Fitting Consultant Qualification: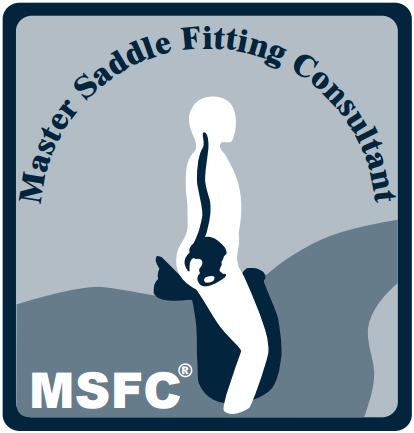 Eiddwen Skellon gained her diploma in saddle fitting from the Academy for Master Saddle Fitting Consultants. This international saddle fitting qualification provides the most comprehensive and scientific approach to saddle fitting and rehabilitation of the equine back. The MSFC teaching combines naturally with the holistic approach provided by Animal-Balance.
Director of the academy Dr Gerry Van Oossanen is a specialist in equine back and neck disorders. The MSFC course covers modules on: anatomy of the horse and rider, conformation, physiology, biomechanics, back problems and the infulence of saddle and rider, saddle faults, saddle fitting, bridle fitting and the use of theraputic pads and girths for rehabilitation.